Blogs
/
How I got into Coding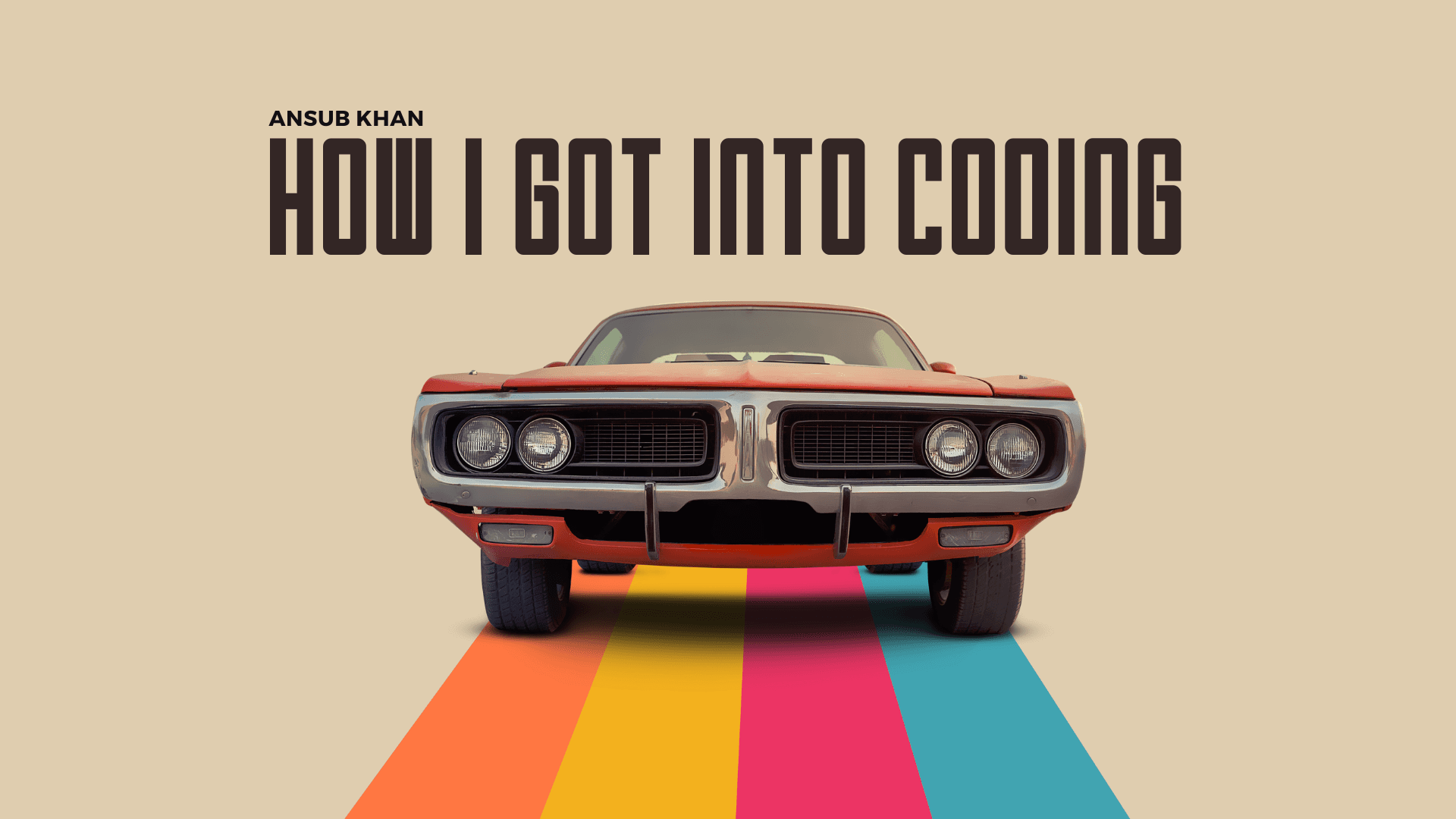 Coding is something that can be very dopamine-inducing and frustrating at the same time. What I love about coding is the art of problem-solving and the fact that learning is never-ending in this field. You can constantly learn something new when you are in this field, and the amount of power you gain when you can build whatever you imagine is incredible.
My journey to coding was also something similar. I was always fascinated by computers and that fascination increased when i got my first computer, and it was my favorite subject in school. I still remember writing HTML using chalk on a blackboard (good old days). However, I never pursued coding as a learning opportunity because resources were scarce at times, and I was more into blogging about computer tricks and tips. I used to own a website called "hacklover.com," where I posted Windows tips and tricks. I generated around 2000 views from that blog, but it was not enough to make it successful. I was 13 at that time, by the way.
Then I got busy with designing and started making stuff on Photoshop. I learned how to create YouTube thumbnails from a YouTuber called Ziovo and started creating content about Windows tips and tricks on YouTube. Later on, I completely switched to unboxing tech products as I was inspired by my favorite tech YouTuber, "Marzbar". During this time, I also started selling YouTube thumbnails and doing some video editing on Sony Vegas Pro for small YouTubers.
Long story short, I enrolled in university and started pursuing a Bachelor's degree in Computer Applications, the field I had always wanted to study. I learned a lot of languages, but I still wasn't satisfied. During my studies, I was hit by the COVID lockdown, which actually helped me discover what I really wanted to do. I started with iOS App Development, but I realized it wasn't something I wanted to do long-term. So, I started learning about Python and Data Science, but again, it wasn't making me happy at the end of the day, so I abandoned it.
Then, a reflection comes to my mind: I love design, and what is the fastest and quickest way to code and show it to the world? It's web development, and hence the journey begins. I simply found that HTML, CSS, and JavaScript are the way to go with it. And hence, I started focusing on them, and voila! Here I am, a software engineer with only one and half year of experience working in startups. But hey, it's a marathon, not a sprint.
This is my journey of exploring what I love. Your journey may be completely different, but what matters in the end is learning and doing what you love. It could be coding, design, or playing a sport. The important thing is to explore and do what you love.
Thank you for reading until the end. If you want to read more blogs like this, don't forget to subscribe to my newsletter.
Related Post
Subscribe to the Newsletter!